Welcome to the Command & Conquer Wiki!
Log in
and join the community.
As part of the Unified Community Platform project, your wiki will be migrated to the new platform in the next few weeks. Read more here.
Allied Units and Structures Summary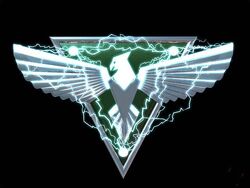 Longbow helicopter - The Allied Longbow attack helicopter is loaded with Hellfire missiles, allowing it to destroy armored targets with ease. Used in conjunction with naval or ground attacks, the Longbow is an ideal support aircraft, able to rapidly inflict additional damage to a target - usually with little to no return fire.
All Allied infantry are trained from the Barracks.
All Allied vehicles are built from the War Factory.
Aircraft are built at the Airforce Command Headquarters except for the Nighthawk Transport, which is constructed at the War Factory.
Harrier - This fast VTOL jet is used for ground attacks.
Black Eagle - The airforce of the Korea Republic has some of the best pilots and planes in the world. The Black Eagles are fast VTOL jets equipped with deadly missiles for ground attacks.
Nighthawk - This transport helicopter can ferry around 5 infantry units at a time. It is fast and invisible to enemy radar. Equipped with an anti-infantry machine gun.
Psychic Dominator Disaster (Yuri's Revenge)

[

edit

|

edit source

]
Guardian GI - When deployed, these tough troopers switch to a powerful anti-tank and anti-air missile launcher.
Robot Tank - This hovering tank packs quite a punch and, as its name suggests, cannot be mind controlled. They can be built once the Robot Control Center is up and online, and will go offline should the Center be destroyed, underpowered or otherwise incapacitated.
Battle Fortress - This massive vehicle grinds over the battlefield, crushing infantry. And walls. And tanks. Up to five infantry units can be placed inside. The Fortress' ports allow them to fire out. Soviet tanks are no match for a Battle Fortress fully loaded with Guardian GIs.
Robot Control Center - Allows the creation and control of Robot Tanks. Be warned that this building (and the Robot Tanks) will cease to function of the base is low on power.
All Allied infantry are trained from the Bootcamp.
All Allied Vehicles can be constructed at the War Factory. Note that certain amphibious units can also be created at the Seaport.
All Allied aircraft built at the Airfield except for the Sky Knight and Artemis precision bomber.
All Allied naval units are built at the Seaport.
Allied structures are built from the Construction Yard. All structures can be deployed both on land and water except the Boot Camp, War Factory (land only) and Seaport (water only). Note that to build advanced units, the base needed to be upgraded.
Fortress Walls - These tried-and-true walls block enemy ground movement, and can be built quickly.
Multigunner Turret - A versatile base defence which changes its weapon according to the type of infantry stationed within.
Spectrum Tower - A powerful but energy draining anti-armour defence.
The Uprising (Red Alert 3 Uprising)
[
edit
|
edit source
]
 

Infantry

Vehicles

Aircraft
Vessels

Cut content
Units
Infantry

Vehicles

Aircraft

Vessels

Cut content
Chrono tank • Prism tank
Structures
Production
& tech

Defenses
& support

Support powers & upgrades
Top Secret Protocols

Superweapons
Items in italics are exclusive to Uprising