Generals universe timeline
Here is the timeline of Command & Conquer: Generals, its expansion pack, Zero Hour, and its sequel, Generals 2.
Pre-GLA War
Events without specified time
The Second Korean War, during which Alexis Alexander served as a logistics staffer.[1]
China begins the "Modern Way" program, producing new civil liberties and growth in exports.[2]
1995
2003
The First Iraq War begins, Malcolm Granger served as a lieutenant during the war, earning his first notices for knocking out four SAM sites in a single afternoon.[1]
2007
General Tsing Shi Tao causes the Mudanjiang Disaster, his career is only saved by his considerable talents.[1]
2008
2008-2010
2009
2010
Having found academic life too slow, General Townes return to a battlefield command.[1]
2012
General Rodall Juhziz and his organization sink the USS Nelson.[1]
The GLA cross into Western China and begin building popular support for an independent state in the region.[2]
2013
The first tanks of the Emperor program, sponsored by Chinese General Ta Hun Kwai, roll off the assembly line.[1]
The GLA attacks a Chinese military outpost in Yecheng, stealing thousands of rounds of munitions and destroying a nuclear power plant.[2]
In order to demonstrate its military strength and show its determination in fighting the GLA, China holds a military parade in Beijing. GLA forces attack the parade and destroy much of Tiananmen Square using a nuclear device, starting the GLA War.[3]
Chinese troops achieved the first victory against the GLA, taking out a bunker holding stolen nuclear materials outside Beijing.[3]
The Hong Kong Convention Center, captured by GLA, is destroyed by Chinese forces.[4]
The Three Gorges Dam is destroyed, destroying GLA forces in the area, followed by the destruction of a nearby base from Chinese forces.[5]
GLA chemical factory bombed by Chinese MiGs in Tibet after a commando raid led by Black Lotus removed GLA anti-air emplacements (Broken Alliances).
GLA bases in and around Balykchy destroyed by US and Chinese coalition (Scorched Earth).
Railway bridge destroyed by Black Lotus to stop the GLA from transporting troops by train (Dead in Their Tracks).
GLA base in Dushanbe destroyed by Chinese forces, marking the PLA's final victory (Nuclear Winter).
A dam in the Shymkent DMZ is blown up by GLA forces and destroying Chinese forces in the area (Black Rain).
GLA forces in the Almaty region seize 40,000 dollars of UN aid from local civilians (Almaty Supply Raid).
GLA sparked massive riots in Astana that caused 40,000 dollars worth in damage to the city (The Astana Riots).
GLA forces led by Jarmen Kell destroyed the American Airfield in Turkey (Down From The Skies).
GLA forces recapture toxins in the Aral Sea area that had been lost to a US advance (Toxin Trade).
A Chinese-backed GLA splinter cell in Kazakhstan destroyed by GLA loyalists (Splinter Cell).
GLA fighters take the Baikonur launch facility after defeating US and Chinese garrisons (The Taking Of Baikonur).
US forces destroyed a GLA bio-chemical factory in the Mazar Free Fire Zone in Afghanistan during training operations (Silent Dawn).
GLA Scud Storm in Baghdad destroyed by US forces (Final Justice).
Three downed US pilots rescued from GLA captivity by US forces under Colonel Burton (Treasure Hunt).
Retreating US forces rescued from destruction by efforts of nearby Comanche base (Guardian Angel).
US forces land on the beaches of the Caspian Sea and destroyed two GLA bases (Stormbringer).
US forces destroy GLA bases, responsible for the death of a diplomat who's working for the United Nations (Blue Eagle).
GLA forces and Chinese defectors destroyed by US forces (Desperate Union).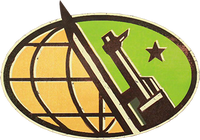 Between GLA War I and GLA War II
2013
China signs a treaty with Europe, forming the Eurasian Unity League.
Unspecified time
The European Unity League fractures due to unknown reasons.
The European Union transforms into a superstate, unifying the militaries of its member states, it begins rapidly expanding and militarizing.[6]
The Asia-Pacific Alliance is formed, composed of China, Vietnam, and a unified Korea.[7] The efforts of General Xiao Ri, a veteran of the First GLA War, allowed the initially fragile coalition to solidify into a global superpower.
The GLA reorganizes itself.
2020
EU officer Agembe routs GLA remnants from Afghanistan with tactical artillery strikes. For this victory, he is promoted to lead a specialized artillery division.
2023
After a decade of peace and prosperity, the APA finds itself challenged from all sides: an increasingly expansionist EU continues to flex her muscles, while a series of bloody uprisings take place within key EU and APA satellite states, supposedly orchestrated by a reorganized GLA, though eyewitnesses claim that they possess technology far beyond the reach of any normal terrorist organization.[6]
The APA dispatches an elite force to infiltrate the latest a most volatile rebellion targeting an EU backed dictator. Its mission is to learn the truth about the GLA, undermine the EU and restore peace to the globe.[6]
Unknown (presumably 2023)
World leaders are mere seconds from signing a global treaty and bringing an end to war when a devastating terrorist attack rips through the peace conference, killing all in attendance.[8]
References